AeroBarrier is the solution for air sealing both new construction and renovations.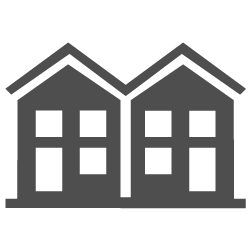 Multi-family projects that incorporate AeroBarrier typically qualify for massive rebates, often covering 90-100% of the cost.
Remove the guesswork out of rebates. With our award-winning process, simply tell us how airtight you want the building and we deliver spot-on results. We'll even work with an energy rater to handle the rebate paperwork for you.
EASIEST APPROVAL
FOR ENERGY STAR
AeroBarrier is one solution that satisfies a whole set of Energy Star requirements, including 16 items in the Thermal Enclosure System category.
Sealed Tight: AeroBarrier self-guides to all of the air leaks in the building and seals gaps as large as 1/2 inch, and as small as a human hair. It puts a gasket around outlets, can lights, and wires.
Compartmentalize: Since we seal each individual unit, AeroBarrier helps prevent sound, smell, and energy sharing between units. This boosts occupancy comfort and leads to long-term tenants who love their homes.
With AeroBarrier you provide a more comfortable experience for your homeowners, so that they fall in love with their home and never want to leave. 
Consistent temperatures in the whole unit. No more hot or cold spots from air leaks
 Plugging the air leaks means stopping any odor sharing between units
Stifles sound from traveling through the wall cavity and unsealed seams or gaps
I pulled up to Weber State's net-zero home and saw Jeremy Farner, Associate Professor of Construction and Building Sciences, and his son, Scout, tinkering with some blocks of wood. I got out of the car and as I approached I expected the father and son to notice my...
read more